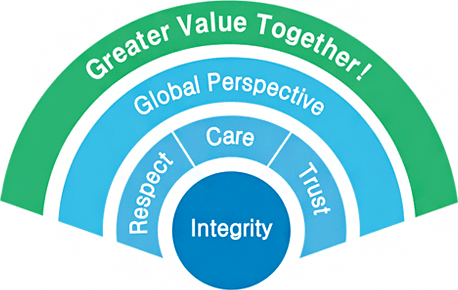 LSpartnership is about achieving exceptional performance based on mutual respect,
care and trust by LS people who value integrity and a sense of ownership by
creating a greater value together, externally, through cooperation and open minds.

LSpartnership pursues true partnerships based on action.

Together with its global partners around the world,
all those at LS will seek greater value for
the next generation through collaborative reletionships.